Four(=4) hands massage
Massage tokyo,
mobile outcall oil massage

GREENHILL.We offer a mobile oil massage to Hotel,Home of central Tokyo until 24am midnight.
We have a information about Four(=4) hands massage below.
Seeing is believing,try it.
Greenhill provides a outcall,mobile oil massage in central Tokyo.
There are various outcall,mobile oil massage services, but the our Four=4 hands massage is one of them.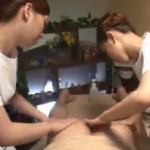 Have you tried it?
It will certainly be an exciting feeling that customers have never experienced.
Please think about it. Greenhill's excellent two-dimensional therapists, for example, one person is in charge of one side of the customer and the other is in charge of one side of the customer. Or one person upper body, the other lower body ....
A lot of customers experienced at our shop are giving us a voice such as "It was a thrilling experiences." "I was most excited among the massages I received until now."
Customers who are experienced for the first time will surely have some restless impression / emotion at the beginning of the session. However, while surprised by the mysterious feeling of the Four=4 hands massage, however, it will be overwhelmed by gradual surprises in massage backed by technology. Among them, you may have fallen asleep when you are accustomed to the surprise.
Seeing is believing. Please experience Four=4 hands massage once in your life, in Greenhill.
You can get discount coupon of Four=4 hands massage.