ASAKUSA AREA in Tokyo
Massage tokyo,
mobile outcall oil massage

GREENHILL.We offer a mobile oil massage to Hotel,Home of central Tokyo until 24am midnight.
We can provide a mobile oil massage to Asakusa area in Taitouku,Tokyo.
❶ ASAKUSA AREA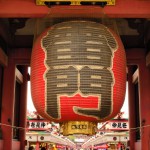 Even now Asakusa is certainly one of the leading places in Tokyo, but in the past it was crowded enough to say that it is the most popular place in Tokyo.
The crown building built in 1890 was called the Eiffel Tower of Asakusa.
As the main places since the Edo period, Ryogoku, Yanagibashi, Yoshihara, Ueno, Mukojima, · · · etc. can also be mentioned.
After that, Shimbashi, Akasaka, Kagurazaka, and Ginza will also become representative places in Tokyo. Asakusa since Edo is also pushed a bit.
Asakusa, and Ginza, the current Ginza line opened in 1927.
❷ Tourist spots in the Asakusa
The main popular tourist spots in the Asakusa Area of Taito Ward are introduced below. "Tokyo Sky Tree" will be Sumida Ward, but it is close to Asakusa and it will be a distance of about 15 minutes on foot.
❶ Senso-ji temple: 2-3-1,Asakusa,Taitou-ku,Tokyo./ TEL 03-3842-0181
❷ Nakamise:  1-36-3,Asakusa,Taitou-ku,Tokyo./ TEL 03-3844-3350
❸ Asakusa Hanayashiki: 2-28-1,Asakusa,Taitou-ku,Tokyo./ TEL 03-3842-8780
❹ The Asakusa Engei Hall :  1-43-12,asakusa,Taitou-ku,Tokyo./ TEL 03-3841-6545
❺ The Kappa-bashi utensils street : 3-18-2,Matsugaya,Taitou-ku,Tokyo./ TEL 03-3844-1225
❻ Tokyo Skytree : 1-1-2,Oshiage,Sumida-ku,Tokyo./ TEL 0570-550-634
MAP of Asakusa area