SHINJUKU AREA in Tokyo
Massage tokyo,
mobile outcall oil massage

GREENHILL.We offer a mobile oil massage to Hotel,Home of central Tokyo until 24am midnight.
We can provide a mobile oil massage to
the hotels at SHINJUKU AREA

in Shinjukuku,Tokyo.
❶ SHINJUKU AREA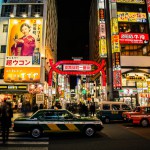 Shinjuku was a newly built hostel located along the Koshu Highway in 1699. From the current Shinjuku station south exit to the Yotsuya area, around the tunnel descending down the slope was the old "oiwake". "Oiwake" is a place name that is attached to where the highway and the highway are separated.
It is gone now, but Tamagawa Jousui was flowing along the Koshu Highway. Historically, Shinjuku is a region that is closely related to "water".
However in the Meiji era, cholera occurs in Tamagawa Jousui. Nearly 10,000 people died. With this, the Meiji government creates a modern water purification plant around the current high-rise building in Shinjuku West Exit.
❷ Tourist attractions in Shinjukuku Shinjuku area
Below, I will introduce the main tourist attractions in Shinjukuku Shinjuku area.
 ① The Tokyo metropolitan Government office(=Tokyo Metropolitan Government Building)and high-rise building in west gate area :  2-8-1,Nishi-shinjuku,Shinjuku-ku,Tokyo./ TEL 03-5321-1111
② Golden District(=Shinjuku Golden Gai):1chome,Kabuki-Cho,Shinjuku-ku,Tokyo.
③ Shinjuku Imperial Garden(=Shinjuku Gyoen):1-1,Naito-Cho,Shinjuku-ku,Tokyo./TEL 03-3350-0151
❸ MAP in Shinjuku area