SHIBUYA AREA in Tokyo
Massage tokyo,
mobile outcall oil massage

GREENHILL.We offer a mobile oil massage to Hotel,Home of central Tokyo until 24am midnight.
We can provide a mobile oil massage to the hotels at Shibuya area in Shibuyaku,Tokyo.
❶ SHIBUYA AREA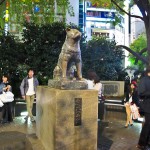 There are several theories derived from the place name in Shibuya. The theory that one came from being called "village of shioya". Due to lowlands there is a possibility that it used to be a sea before. Salt may have appeared. The theory that "shioya" changed and became "Shibuya".
Another theory that there was a clan called Mr. Shibuya. Shibuya Shigekuni said that there was a person. From the end of the Heian period to the early period of Kamakura. The theory that the shigekuni's father caught thieves while guarding the Kyoto Imperial Palace and became "Shibuya" from the name of thieves who caught.
By the way, the symbol of meeting "old fellow dog Hachiko" is a Akita dog born in 1923.
❷ Tourist attractions in Shibuyaku Shibuya area
Below, I will introduce the main tourist attractions in Shibuyaku area.
① Shibuya Station Hachiko Square:2-1,Dogenzaka,Shibuya-ku,Tokyo./TEL 03-3463-1762
② Shibuya 109 :  2-29-1,Dogenzaka,Shibuya-ku,Tokyo./ TEL 03-3477-5111
③ Shibuya Hikarie :  2-21-1,Shibuya,Shibuya-ku,Tokyo./TEL 03-5468-5892
④ Meiji Jingu Shrine :  1-1,Yoyogi-Kamizono-Cho,Shibuya-ku,Tokyo./TEL 03-3379-5511
⑤ Takeshita-dori Street : 1chome,Jingumae,Shibuya-ku,Tokyo.
MAP in SHIBUYA AREA