Setagayaku
Massage tokyo,

mobile outcall oil massage

GREENHILL.We offer a mobile oil massage to Hotel,Home of central Tokyo until 24am midnight.We provide an awesome oil massage at hotels in Setagayaku,Tokyo.
Please confirm a transportation charge in your hotel of Setagayaku,Tokyo below.
❶ Setagayaku is located outside

Yamanote line

,so a transportation charge is 2,000yen additional in Setagayaku,Tokyo.
But we can provide our mobile oil massage within Kannana Doori.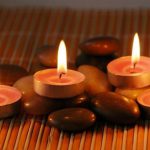 ABOUT A TRANSPORTATION CHARGE
If the transportation fee is charged, the Yamanote line will be the boundary line. The inside of the Yamanote line is free of transportation fee, and the outside of that is transportation expenses separately.