SHIMBASHI AREA in Tokyo
Massage tokyo,
mobile outcall oil massage

GREENHILL.We offer a mobile oil massage to Hotel,Home of central Tokyo until 24am midnight.
We can provide a mobile oil massage to
the hotels at SHIMBASHI AREA in Minatoku

,Tokyo.

❶ SHIMBASHI AREA
There are a lot of casual bars,IZAKAYA, near Karasumori entrance on the west side of JR Shimbashi Station.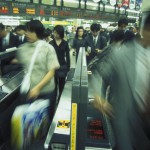 Shimbashi is known as  an office worker's area.The Karasumori area was prosperous as geisha district during Meiji and Taisho periouds as the Shimbashi Karyukai.
In 1872,the first railroad in Japan began operations between Shimbashi and Yokohama,so it is the birthplace of railroad in Japan.
The Shimbashi Station of that time is in the Shiodome district now.A replica of the station building and Old Shimbashi Station plat-form are open to the public as the Old Shimbashi Station.
❷ Tourist attractions in Minatoku Shimbashi area
Below, I will introduce the main tourist attractions in Minatoku Shimbashi area.
① Atago Shrine 1-5-3 Atago, Minatoku, Tokyo / TEL 03-3431-0327
② New Shimbashi Building 2-16-1 Shimbashi Minatoku, Tokyo
③ Shiodome sio-site 1-8 Higashi Shimbashi Minatoku, Tokyo
④ Caretta Shiodome 46th Floor Space Carreta Shiodome 46th Floor 1-8-2 Higashi Shimbashi Minatoku, Tokyo
❸ MAP IN SHIMBASHI AREA