ROPPONGI AREA in Tokyo
Massage tokyo,
mobile outcall oil massage

GREENHILL.We offer a mobile oil massage to Hotel,Home of central Tokyo until 24am midnight.
We can provide a mobile oil massage to
the hotels at Roppongi area in Minatoku

,Tokyo.
❶ ROPPONGI AREA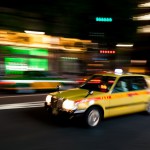 Although Roppongi was originally rich in international colors in areas with many embassies and libraries, in recent years Roppongi Hills and Tokyo Midtown have been completed, it can be said that the international color has been increasing more and more.
There are two theories about the origin of the place name "Roppongi". One theory that there are six pine trees. Another is the theory that there were six daimyo manori that I had a bad name. The former is effective.
❷ Tourist attractions in Minatoku Roppongi area
Below, I will introduce the main tourist attractions in Minatoku Roppongi area.
❶ Roppongi Hills : 6-11-1,Roppongi,Minato-ku,Tokyo./TEL 03-6406-6000
❷ Tokyo Midtown :9-7-1,Akasaka,Minato-ku,Tokyo./TEL 03-3475-3100
❸ Tokyo Tower : 4-2-8,Shiba-Koen,Minato-ku,Tokyo./TEL 03-3433-5111
MAP in Roppongi Area