GINZA AREA in Tokyo
Massage tokyo,
mobile outcall oil massage

GREENHILL.We offer a mobile oil massage to Hotel,Home of central Tokyo until 24am midnight.
We can provide a mobile oil massage to
the hotels at Ginza

area in Chuouku of Tokyo.
❷ GINZA AREA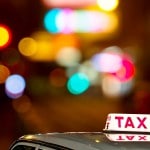 The origin of the name of Ginza stems from the fact that it was making silver coins. At that time, Ginza neighborhood was said to be "New Shinkansencho", the shogunate put Ginza here.
Ginza is also the birthplace of Edo Kabuki. Nakamura Za who enters three fingers in Edo made a playhouse in Ginza for the first time.
Nihonbashi is also near from Ginza, unfortunately it is also famous for its highway passing there.
❷ Tourist attractions in Chuouku Ginza area
Below, I will introduce the main tourist attractions in Chuoouku Ginza area.
① Shiseido Parlor Ginza:Tokyo Ginza Shiseido Building 8-8-3 Ginza, Chuo-ku, Tokyo./TEL 03-5537-6241
② Tokyo Kyukyo-do:5-7-4,Ginza,Chuo-ku,Tokyo./TEL 03-3571-4429
③ Kabuki-za:4-12-15,Ginza,Chuou-ku,Tokyo./TEL 03-3545-6800
④ Tsukiji:5-2-1,Tsukiji,Chuou-ku,Tokyo
⑴ The Tsukiji Inner Market 
⑵ The Tsukiji Outer Market 
Map of Ginza area