MARUNOUCHI AREA in Tokyo
Massage tokyo,
mobile outcall oil massage

GREENHILL.We offer a mobile oil massage to Hotel,Home of central Tokyo until 24am midnight.
We can provide a mobile oil massage to
the hotels at Marunouchi area in Chiyodaku

,Tokyo.
❶ MARUNOUCHI AREA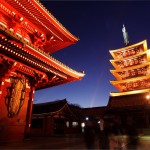 Currently the Marunouchi area is a forested tower of skyscrapers, but in the Edo period it was close to Edo castle and there were many Daimyo residences. A place where many vassals live.
Eventually, in the late Edo era, Daimyo also decreased from Edo, accompanied by it, the number of businessmen who do business with Daimyo opponents also decreased.
❷  Tourist spots in the Marunouchi
Here are some tourist attractions in the Marunouchi area,in Chiyodaku,Yokyo.
① Tokyo Station,Marunouchi Station Building:1-9-1,Marunouchi,Chiyoda-ku,Tokyo./TEL050-2016-1600
② Mitsubishi Ichigokan Building:2-6-2,Marunouchi,Chiyoda-ku,Tokyo.
③ Meiji Seimei-kan Building:2-1-1,Maruniuchi,Chiyoda-ku,Tokyo./TEL 03-3283-9252
④ The Imperial Palace: 1-1,Chiyoda,Chiyoda-ku,Tokyo./TEL 03-3213-1111
⑤ Hibiya Park:Hibiyakoen,Chiyoda-ku,Tokyo./TEL 03-3501-6428
Map of Marunouchi area