Oil massage technique
Massage tokyo,mobile outcall oil massage GREENHILL.We offer a mobile oil massage to Hotel,Home of central Tokyo until 24am midnight.
We can provide a mobile oil massage to hotels or home in central Tokyo.
We have an information of Oil massage technique.
Greenhill provides a mobile oil massage mainly in the center of the city. Several types of oil massage services can be offered.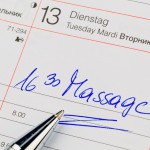 ① Movement action = kneading
② Friction Massage = Friction
③ Pulling
④ Sliding motion = gliding
⑤ Behavior of touching lightly or touching = Feathering
Details and massage method
① We mainly need kneading / massaging for the relatively fleshy part of your body, the parts with muscles.
② Massage to reach the deep part of the body using the base of the flat on the thumb or hand.
③ Standing on one side of the customer, alternately moving the hands, massage to gently lift the side of the customer's body gently. From the waist to the armpits, then on the other side, also massage on the upset as if pulling.
④ So-called 'slippery massage technique'. It can be used at the start and end of massage, and it can also be used for the act of attaching oil to customers.
⑤ It is a delicate massage technique that touches your body like lightly sweeping like feathers. Especially effective in situations where you are feeling mentally nervous. It massages with feeling that you do not know whether you are touched by yourself or not. It would be nice to do it at the end of the massage.