Lavender oil massage
Massage tokyo,
mobile outcall oil massage

GREENHILL.We offer a mobile oil massage to Hotel,Home of central Tokyo until 24am midnight.
We can provide a mobile oil massage to hotels or home in central Tokyo.
We explain about lavender oil massage by outcall.
We are offering a mobile oil massage in central Tokyo.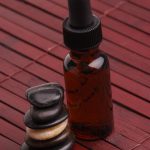 A hotel where you can relax and have a mobile oil massage of our shop, and to home, · · · It is open until late night at 24 o'clock.
At our shop, we offer oil massage using non-fragrant oil and typical lavender oil of aromatic oil.If you like your favorite such as "no fragrance", please do not hesitate to offer.
The reason for choosing lavender was chosen because it is said to be effective for "balancing the central nervous system", "insomnia" and "nervous tension" among various treatment characteristics.
After all, at the end of the day, all of the staff, because the customer wants to take a mobile oil massage of our shop, and wish to have a rest slowly.
About lavender
❶ Origin: Mediterranean
❷ Feature of fragrance: It is sooty, floral fragrance and feels wonderful with aroma.
❸ Other compatible oils: For lavender, it can be said that it is a compatible oil with other essential oils, but at our shop it will be used alone.
❹ Treatment characteristics: It is pointed out that a work that balances the central nervous system mainly. Many other treatment characteristics are listed, but the following symptoms are effective as representative ones.
① bronchitis, cold, cough, insomnia, muscle pain, nervous tension, skin care, ....